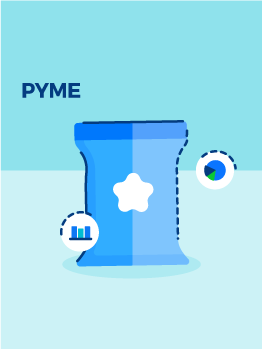 Brand Awareness for SMB
$640 USD
---
The Brand Awareness for SMB is a product that will allow you understand the brands from your category in order to generate a better value proposition and develop brand and product communication strategies that really makes an impact on your target market.
It consist in a survey process where consumers from similar brands share their perceptions of the brands characteristics, and also satisfaction and experience with them.
You will obtain this consumer insights:
Prefered brands.

Consumed brands.

Age range preferences.

Satisfaction rate.

Promotion rate.

Accionable variables for your business.

Most valuable attributes of the brands in your category.

Conversion rate.

Desirability rate.

Brand value perception.

Amongst others.
*Available only in Mexico
Visitor Tracking
$315.79 USD
Discover the true sales potential of your stores by monitoring the number of people traveling in front of them in relation to the sales you ...
Creative Concept Test
$3 743 USD
Creative Concept Test is meant to evaluate the creative components of your advertising campaigns regardless of its stage of progress; it cou...
Product Concept Test
$3 190 USD
The Product Concept Test will evaluate the acceptance of an idea or product regardless of its current phase of iteration. You'll get action...
arrow_forward