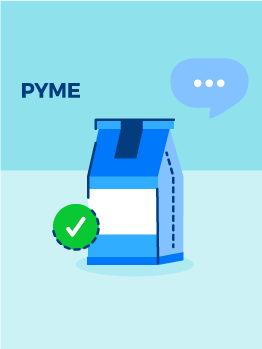 Concept test for SMB
$640 USD
---
Concept test for SMB is a product that will allow you identify what works and what not of your product or concept proposal for the market by establishing a dialog with your potential customers. We develop a series of surveys where your idea is exposed to your target market so we can get what is the effect caused in them.
You will get this insights from them:
The most engaging market segments.

Likelyhood rate.

Purchase intention.

Originality percepction.

Quality perception.

Clarity of the idea or concept.
*Available only in Mexico
Visitor Tracking
$315.79 USD
Discover the true sales potential of your stores by monitoring the number of people traveling in front of them in relation to the sales you ...
Know the impact and acceptance of your marketing strategies at the point of purchase: your new products, distribution, accommodation, etc. M...
Evaluate the quality of the service received by your buyers at the point of purchase, identify what effect it has on your purchase decision,...
arrow_forward